The next summit of Caspian states will take place in Tehran, Iran.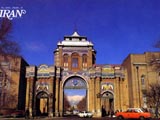 Russian Foreign Minister Sergei Lavrov reported of that in a press conference on the result of the UN General Assembly's session.
The date of the summit will be announced after being agreed on with five Caspian states, APA reports.