Defense Minister, Colonel-General Safar Abiyev met September 21 with Ambassador of the United Kingdom of Great Britain and Northern Ireland to Azerbaijan Lawrence Bristow, press service of the Ministry said.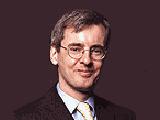 Mr. Bristow introduced to Minister Safar Abiyev Lieutenant-Colonel Nicolas Ridout, who will succeed Lieutenant-Colonel Christopher John Nunn as Great Britain's military attache in Azerbaijan.
The Minister congratulated Nicolas Ridout on his new appointment and wished him success in his activity.
Mr. Abiyev expressed his satisfaction with the level of Azerbaijan-Great Britain relations, saying he believes the military cooperation between the two countries will also enhance .
Former military attache Christopher John Nunn said he is thankful Azerbaijan's leadership created all conditions for development of bilateral military ties between Great Britain and Azerbaijan.
Safar Abiyev and Lawrence Bristow also discussed a range of other issues of mutual concern.
/AzerTAg/