Iranian Kurd parties say they want a federal Iran, not secession.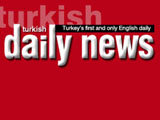 Gathering in Washington, representatives from four large Iranian minority groups urged the United States and the Western world to help them overthrow the Islamic regime in Tehran.
"The peaceful removal of this regime, which is the world's strongest supporter of terrorism, will help to stabilize the region, particularly in Iraq," said Mustafa Hejri, secretary-general of the Kurdish Democratic Party of Iran (IKDP), one of the groupstaking part in a conference here.
"To achieve this, the international community, particularly the West, must be united and speak with one voice. So far, the regime has gained the most from the differences in approach between Europe and America in dealing with Iran," he said. "They must redirect their support to the democratic opposition forces both inside and outside Iran."
The Komala Party was another Iranian Kurdish group at the conference. The Diplomatic Mission of Southern Azerbaijan, whose representative Ali Riza Nazmi Afshar said was speaking on behalf of the Azeri Turks of Iran, the Baloochestan People's Party and the Ahwaz Human Rights Organization -- representing the Arab minority in the southwestern region of Khuzestan -- were also participating.
The one-day conference, held at a congressional building on Tuesday, was organized by two groups, the Kurdish National Congress of North America and the Kurdish American Committee for Democracy in Iran; a flag of the ill-fated Mahabad Kurdish Republic -- created in western Iran in 1946 and destroyed later that year -- was hanging in front of the speakers.
Accusing the Tehran administration of following nationalist Persian policies and persecuting ethnic minorities, all speakers called for joint action among opposition groups to overthrow the Islamic regime.
"We need to have a united and democratic coalition of all opposition groups in Iran, including the Persians," said Abdullah Muhtadi, a senior representative of the Kurdish Komala Party. "The nationalities represented here are ready to be part of a united coalition."
Afshar said pressure to overthrow the religious regime should come both from inside and outside, adding, "Our part in Azerbaijan has started."
A recent controversial cartoon in a government-run paper -- in which an Azeri Turk was depicted as a cockroach -- prompted rioting in Azerbaijani Iran in the northwest, near Turkey's border, where four people were reported killed and more than 40 others injured in protests. Other big cities, including Tehran, have also seen Azeri rioting.
A recent wave of unrest also has rocked Kurdish areas, where hardened separatists -- led by the Pejak group with links to the terrorist Kurdistan Workers' Party (PKK) -- have apparently been encouraged by developments across the border in Iraq.
The oil-rich southwestern province of Khuzestan, which has a sizeable ethnic Arab minority, also has seen a string of bomb attacks and apparent sabotage activity against oil and gas pipelines.
Some top Iranian officials have blamed the Islamic republic's foreign "enemies" for the wave of ethnic unrest. "Provoking ethnic differences is the last resort by the enemies against the Iranian people and the Islamic republic," Iran's supreme leader Ayatollah Ali Khamenei, an ethnic Azeri, said on Sunday. "There is no doubt that this plot will be defeated."
Some other Iranian officials explicitly have accused the United States and Britain of provoking ethnic violence. Washington and London deny the charges.
Some analysts suggested that ethnic tensions could crack Iran's firm resolve against the Western world.
"Iran can successfully employ overwhelming force against geographically isolated groups, but it would be much more difficult to handle angry Arabs, Azeris, Baluchis, Kurds and other minorities if they act against the state simultaneously," said Abbas William Samii, a regional analyst at Radio Free Europe/Radio Liberty, which is funded by the U.S. government and broadcasts mainly to the Middle East and former communist states.
The unrest comes at a time when Iran and the Western world are involved in a major dispute over the Islamic republic's nuclear program. The United States and it allies accuse Tehran of developing nuclear weapons while Iran maintains that its program is aimed at peaceful energy production.
At the Washington conference, Iranian Kurdish representatives were cautious over their objectives.
"Kurds have a right to self-determination. But Kurds in Iran are for a federal Iran," said Komala's Muhtadi. "Iranian and Iraqi Kurds have good relations, influence each other, but are not controlled by each other."
Asked to comment on the possibility of U.S. air strikes against Iran's nuclear and military facilities, IKDP's Hejri said any military attack would lead to the Islamic regime's emergence as a victim of foreign aggression.
The United States so far has not endorsed an official policy of regime change in Iran at a time when a diplomatic process still is under way over Tehran's nuclear program. But many Washington analysts believe that regime change is what President George W. Bush administration wants. Washington also accuses Iran of being the "central banker" of terrorism, disrupting stability in Iraq and undermining peace in the Middle East.
Azeris are believed to make up some 25 million of Iran's 70-million population. Another 10 million are estimated to be Kurdish, Arab, Baloochi and Turkmen.
By Umit Engisoy
/www.turkishdailynews.com.tr/