Michael Svetlik, the Regional Director of International Foundation for Elections Systems (IFES) on Europe and Asia, and Daniel Blessington, head of the Baku Office, met on Friday with Mazahir Panahov, the chairman of the Central Elections Commission.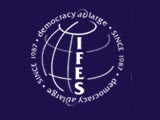 Svetlik, the head of the IFES, announced that IFES leadership has a positive opinion about the recent parliamentary elections in Azerbaijan. He stressed that his organization has a firm intention on continuing cooperation with the CEC and proposed to prolong a term of a memorandum.
Panahov expressed his gratitude to IFES for assisting the CEC and agreed to prolong the term of the memorandum. The meeting focused on further directions of cooperation between IFES and the CEC.
The CEC and IFES signed the first memorandum on cooperation in 2000 and it was prolonged in 2002. Azerbaijan is the first country which undersigned such document with IFES.
Trend