The Musavat Party sent out invitation cards to the parties to participate in the next round of the authority-opposition dialogue yesterday.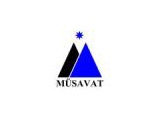 The journalists were informed about this by the head of the Musavat Party Isa Gambar.
According to the words of I.Gambar, the meeting was appointed to be held in the headquarters of Musavat at 12:00 am on Friday of this week. The invitation cards were sent out only to the parties which participated in the last meeting. The party also defined the questions to be discussed in the meeting.
The questions of creating equal conditions for the political parties on the eve of the parliamentary elections, forming the election commission on the parity basis, creating conditions for political migrants to return back to Azerbaijan were defined as primary questions in the round table. I.Gambar informed that these are the topics offered by them. After the parties gather together, some changes will be possible to be made to the topics.
The Musavat head answering the question about whether the representatives of the authority will come to the meeting or not informed that if the government is interested in the meeting, then it will join it. I.Gambar expressing his attitude to Citizen Solidarity Party's going to conduct the meeting next week noted that there is the invitation card of the Musavat Party before that meeting. If the meeting in the headquarters of Musavat is held, then they will make a decision in connection with the meeting to be held in the headquarters of CSP.
The CSP chairman Sabir Rustamkhanli informed in his explanation to APA that they will send out invitation cards to the parties at the end of this week for holding conducting the meeting next week. As to the round table appointed by Musavat, S.Rustamkhanli does not see any problems in participation in that meeting.
/APA/