The Media Diversity Institute of Great Britain is holding a conference on the subject "Supporters of the Southern Caucasus" in the capital of Austria, Vienna.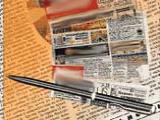 According to the information given to APA from the National Tele-Radio Council (NTRC), media representatives from the Southern Caucasus countries are participating in the measure.
The chairman of NTRC Nushiravan Maharramli, Gulu Maharramli, chairman of the "Yeni Nasil" ("New Generation") Journalists Union Arif Aliyev and others joined the conference from Azerbaijan.
The representatives from Azerbaijan, Georgia and Armenia are holding discussions on the activity of mass media, protection of freedom of speech and opinion, legislation in the media field in their countries and other subjects. The conference will finish yesterday.