Council of Civil Watch on Political Prisoners made statement related to the Resolution of Parliamentary Assembly of Council of Europe (PACE) on political prisoner matter in Azerbaijan.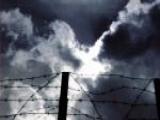 APA was informed from the press service of the Council.
The statement issued by the organization reads that, the Resolution of PACE contains items which don't reflect the current situation, base on evaluating estimations and interfere in the sovereign rights of Azerbaijan obviously: "Resolution of PACE doesn't reflect some events happened in Azerbaijan objectively. We consider that, PACE administration will change its position on the matter of political prisoners and put an end to the claims against Azerbaijan basing on the principles of rule of the law confirmed in the Regulations of the organization. Otherwise, we have the right to consider the claims of PACE as interference in domestic affairs of Azerbaijan and inform the world community and the UN about the matter".