Co-speakers of Parliamentary Assembly of Council of Europe (PACE) on Azerbaijan Andreas Gross and Andres Herkel will come to Baku on 17 April.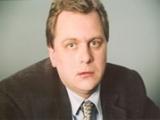 According to the information given to APA from CE Information Office in Baku, Gross and Herkel will conduct their first meetings with ambassadors of CE member countries in Baku.
The co-speakers' visit program includes meeting with leaders off opposition parties, mass media representatives and creative staff of the magazine "Monitor" as well as discussions with persons engaged in turning the former AzTV into closed stock company, members of Telecast Council of Public Television. Gross and Herkel are going to conduct discussions with representatives of NGO which are involved in human rights in Azerbaijan about the current condition concerning the human rights in Azerbaijan. European diplomats will meet with members of Azerbaijani delegation in PACE, executive secretary of authority of New Azerbaijan Party Ali Ahmadov, representatives of this party in Milli Majlis (parliament) on 9April.
Besides it, the co-speakers will hold meetings with Interior Minister Ramil Usubov, Justice Minister Fikrat Mammdov, chairman of Constitutional Court Farhad Abdullayev, chairman of Supreme Court Sudabe Hasanova, head of executive power of Baku city Hajibala Abutalibov, chairman of CEC Mezahir Panahov.
The co-speakers plan to hold press conference after the meetings conducted with Prime Minister Arthur Rasizade, head of Executive Office of President Ramiz Mehdiyev and President Ilham Aliyev .In the end of the visit Gross and Herkel will conduct meetings with heads of Baku offices of BP and BTC and members of Committee for Protection of Oilmen's Rights.