One more military man of ours died as a result of sniper shoot made by Armed Forces of Armenia.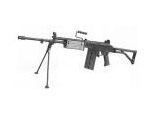 The information was given to APA by Ramiz Malikov- chief of press service of the Ministry of Defense. According to R.Malikov, though the soldier serving in N military unit Yusifov Nasimi Aydin oghlu was taken to Sarijali hospital, the doctors could not save his life.
N.Yusifov born in 1986 was called to military service in July of last year from Kalbajar region Military Commissariat.