Azerbaijan is to open additionally embassies in 7 countries.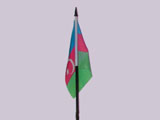 As agency Trend informs, the corresponding decision was adopted at the session of  Milli Mejlis , held 11 March.
 The chairman of the Permanent Commission of MM on international relations and deputy Samed Seidov said, by legislative initiative of the state head several bills on opening of embassies of Azerbaijan to several states are directed to parliament.
Informing about these bills S.Seidov mentioned it was supposed to open embassies in Moldova (Kishinev), Jordan (Amman), Argentina (Buenos-Ayres), Qatar (Doha),  Spain (Madrid), Czechia (Prague), Sweden  (Stockholm). The deputies confirmed opening of embassies of Azerbaijan to enumerated states after discussions.