The NATO-Azerbaijan meeting to discuss the Individual partnership Action plan is going to take place in Brussels on April 7.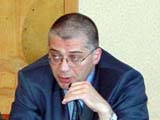 Information in provided by Deputy Foreign Minister of Azerbaijan Araz Azimov.
To be approved during the meeting, the document has to be preliminary considered and analyzed by all the members of the Alliance.