"Karabakh conflict will be driven for discussion in summer session of Parliamentary Assembly of OSCE to be held on July 4-9 in Washington, capital of USA".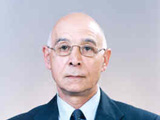 This is told by Sattar Safarov - chairman of economical policy permanent commission of Milly Mejlis, head of Azerbaijan delegation in the Parliamentary Assembly of OSCE. S.Safarov stated that, in the document prepared by Goran Lenmarker- special representative of PA of OSCE over Karabakh conflict, there are points not ensuring completely the interests of Azerbaijan: "official Baku demands Parliamentary Assembly of OSCE to make amendments in some clauses of the document to be adopted and Armenia to be mentioned as an invader country".
It must be mentioned that, a visit of G.Lenmarker is expected to the region before the session.