The Parliament Assembly of the Council of Europe (PACE) rapporteurs Andreas Gross and Andres Herkel will visit Baku to monitor commitments that Azerabaijan took for CE.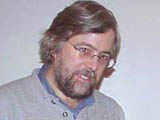 Ayten Shirinova, the head of CE information office in Azerbaijan told Trend.
Rapporteurs will meet heads of political parties, NGO, as well as governmental authorities, will visit several prisons. The report of the visit will be discussed in spring session of PACE.
In 2001 when Azerbaijan was accepted as an active member of EU, it took several responsibilities the majority of which was accomplished. One of these responsibilities was to form Public television (PT). Though for this purpose Azerbaijan was given 3 years, to form PT was not finished yet. Besides, issues concerning political prisoners who are observed by EU were not completely solved.