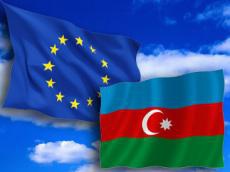 Supporting Azerbaijan's effort in diversifying its economy and promoting more balance between the regions is one of the main areas of cooperation between this partner country and the EU for the period 2014-2020, Head of the EU Delegation to Azerbaijan, Malena Mård, said in an interview with the EU Neighbourhood Info Centre.
"The new regulation will doubtlessly help tackle some of the institutional and bureaucratic bottlenecks," she said. "Funds implementation will become easier in programming and implementing. This will contribute to the deepening of EU-Azerbaijan relations."
"Firstly, I would like to mention the Energy Reform Support Programme (€14 million), which focused on Renewable Energies and Energy Efficiency (RES and EE)," she said. "The programme was successfully carried out and allowed for the establishment of a State Agency on RES. The legislative framework was also revised and action plans on RES and EE were designed and are being implemented."
"Another success relates to twinning projects in Azerbaijan," she added. "Azerbaijan is the country in the South Caucasus region with the highest number of twinning projects. This has meant that we have been able to achieve good results in the fields of employment and social affairs, internal market and economic criteria, as well as justice and home affairs."
"Lastly, I would like to mention, in the framework of grants to Civil Society, an interesting project on community-based strategies to include vulnerable and isolated children in pre-school education," she said.
"As a result of this project, an alternative model of pre-school education has been developed for presentation at national level, in order to support the Ministry of Education objective to increase coverage of pre-school services to children across the country," she said. "This low-cost model has proven to be an effective approach to both community empowerment and development of educational services."

/Trend/