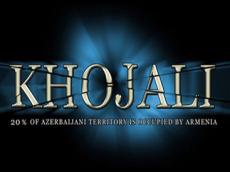 The International Association to Fight Unfounded Armenian Allegations (AS?MDER) will organize a commemorative event dedicated to the Khojaly genocide in February in the province of Van.
The ceremony will feature a photo exhibition about the genocide and remember the Khojaly massacre victims.
The participants will revere the memory of the Knyaz Gartal, who fought against Armenian gangs together with Azerbaijanis during the period of Tsarist Russia and liberation of Turkey. A presentation of the book on his life and activity will be held at the event.
In 1992, the town of Khojaly, situated within the administrative borders of the Nagorno-Karabakh region of Azerbaijan, came under intensive fire from the towns of Khankendi and Askeran already occupied by the Armenian armed forces.
Supported by the ex-Soviet 366th regiment, the Armenian forces completely surrounded the town which was already isolated due to the ethnic cleansing of the Azerbaijani population of the neighboring regions. The joint forces occupied the town, which was destroyed by heavy artillery shelling.
Thousands of fleeing civilians were ambushed by the Armenian forces. Punitive teams of the so-called Nagorno-Karabakh defense army reached the unprotected civilians, slaughtered them, and even mutilated some of the bodies. 613 civilians, including 106 women, 70 elderlies, and 83 children, were killed in the massacre, and a total of 1,000 civilians were disabled.
Eight families were exterminated, 25 children lost both parents, and 130 children lost one parent. 1,275 innocent people were also taken hostage, while the fate of 150 remains unknown.

/AzerNews/