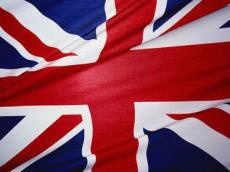 UK Embassy has clarified the recent reports about a meeting of the UK parliamentarians with representatives from de-facto "Nagorno-Karabakh authorities".
This was a private visit arranged by the Armenian authorities, UK Embassy told Trend.
"We are aware of a party of UK parliamentarians visiting Armenia where the delegation met with representatives from the de-facto "Nagorno-Karabakh authorities." The UK government has no control over who individual MPs decide to meet" the Embassy said.
According to the Embassy, this does not represent a change in UK policy on the Nagorno-Karabakh issue.
"The UK does not recognise the de-facto "Nagorno-Karabakh authorities" or their declaration of independence. The UK supports Azerbaijan's territorial integrity and the OSCE Minsk Group-led peace process. Finally, we encourage Azerbaijan and Armenia to accelerate efforts to achieve a negotiated settlement based on the principles of refraining from the threat or use of force, territorial integrity and peoples' right to self-determination," the Embassy said.
The conflict between the two South Caucasus countries began in 1988 when Armenia made territorial claims against Azerbaijan.
Armenian armed forces have occupied 20 per cent of Azerbaijan since 1992, including the Nagorno-Karabakh region and seven surrounding districts.
Azerbaijan and Armenia signed a ceasefire agreement in 1994. The co-chairs of the THE OSCE Minsk Group, Russia, France and the U.S. are currently holding peace negotiations.
Armenia has not yet implemented the U.N. Security Council's four resolutions on the liberation of the Nagorno-Karabakh and the surrounding regions.

/Trend/