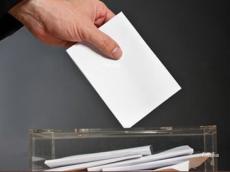 More than 140 international observers have registered with Azerbaijan's Central Election Commission (CEC) to monitor next month's presidential election, Deputy CEC Chairman Natig Mammadov said.
The numbers of foreign, as well as local observers are expected to grow by the election slated for October 9, Mammadov told reporters in Baku, the Azerbaijani capital.
"What is the most important is that we are open to monitoring [of the election]," Mammadov said. "The best conditions possible have been created for observer missions to operate."
Azerbaijan's Foreign Ministry last month invited a number of international organizations to send observer missions to monitor the vote. These included the Organization for Security and Cooperation in Europe (OSCE), the Parliamentary Assembly of the Council of Europe (PACE), the OSCE Parliamentary Assembly, the CIS Parliamentary Assembly, the Parliamentary Assembly of the Organization of the Black Sea Economic Cooperation (BSEC), the GUAM (Georgia, Ukraine, Azerbaijan and Moldova), the Organization of Islamic Cooperation (OIC) and the Cooperation Council of Turkic Speaking States (CCTS).
The presidential campaign started on September 16 with incumbent Ilham Aliyev seeking a third term in office.
Aliyev was elected president in 2003 with 77 percent of the vote and re-elected in 2008 with 87 percent.
Over 80 percent of Azerbaijanis are ready to vote him, according to a recent poll conducted by the non-governmental Ray (Opinion) research group.



/AzerNews/