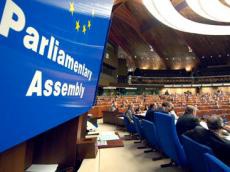 The observation mission of the Parliamentary Assembly of the Council of Europe (PACE), which arrived in Azerbaijan to study the pre-election situation, will hold a series of meetings today, Baku Office of the Council of Europe told.
On Wednesday, a PACE delegation composed of seven members and headed by Robert Walter will hold meetings with the representatives of political parties, non-governmental organizations, media outlets and presidential candidates, the report said.
The visit will end on September 13.
The presidential elections in Azerbaijan will be held on October 9. The previous one was held on October 15, 2008. Azerbaijan holds presidential elections every five years.

/Trend/