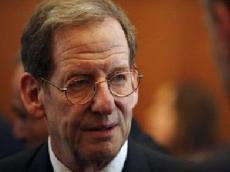 U.S ambassador to Azerbaijan Richard Morningstar commented on the expected visit of the newly appointed co-chair of the OSCE Minsk Group from the U.S, James Warlick to the South Caucasus region.
"We are looking forward to the visit of co-chair James Warlick to South Caucasus. I know him. He is a very good and experienced diplomat. I am confident that being a creative person he will contribute to the process of helping with new ideas," the diplomat said.
Commenting on the injuring of Azerbaijani citizen by an Armenian sniper yesterday, Morningstar stressed that the U.S. considers it a very great tragedy when citizens become victims of the conflict.
"Therefore we believe that the conflict should be settled as soon as possible," the ambassador said.
The conflict between the two South Caucasus countries began in 1988 when Armenia made territorial claims against Azerbaijan. Armenian armed forces have occupied 20 per cent of Azerbaijan since 1992, including the Nagorno-Karabakh region and seven surrounding districts.
Azerbaijan and Armenia signed a ceasefire agreement in 1994. The co-chairs of the OSCE Minsk Group, Russia, France and the U.S. are currently holding peace negotiations.
Armenia has not yet implemented the U.N. Security Council's four resolutions on the liberation of the Nagorno-Karabakh and the surrounding regions.



/Trend/