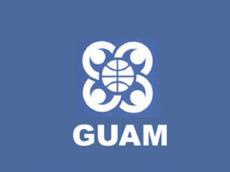 A GUAM observation mission plans to conduct a large scale monitoring of the presidential elections in Azerbaijan, GUAM Secretariat told Trend on Tuesday.
Representatives of the 'Organization for Democracy and Economic Development - GUAM' will conduct a large scale monitoring and visit a large number of polling stations both in Baku and in Azerbaijan's regions
GUAM will send a mission to Azerbaijan in early October to observe the presidential election in the country which is scheduled for October 9. The mission will conduct monitoring and meet with presidential candidates, the secretariat said.
Azerbaijan will hold presidential elections on October 9.
According to the Constitution, the president of Azerbaijan is elected for a five-year term through general, direct and equal elections, by free, private and secret voting.
Azerbaijani citizens who have the right of election, an initiative group of electors, political parties and blocs of political parties are entitled to nominating candidates.
To date 18 candidates have submitted necessary documents to the Central Election Commission for approval as presidential candidates and 15 of them have been approved.
/AzerNews/