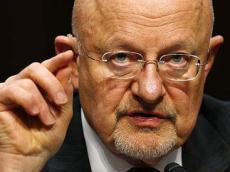 The standoff between Armenia and Azerbaijan over the Armenian-occupied Nagorno-Karabakh region remains a potential flashpoint, Director of National Intelligence James Clapper said in his report Worldwide Threat Assessment to the submitted to the Congress.
"Heightened rhetoric, distrust on both sides, and recurring violence along the Line of Contact increase the risk of miscalculations that could escalate the situation with little warning," the report says.
The conflict between the two South Caucasus countries began in 1988 when Armenia made territorial claims against Azerbaijan. Armenian armed forces have occupied 20 per cent of Azerbaijan since 1992, including the Nagorno-Karabakh region and seven surrounding districts.
Azerbaijan and Armenia signed a ceasefire agreement in 1994. The co-chairs of the OSCE Minsk Group - Russia, France and the U.S. - are currently holding peace negotiations.
Armenia has not yet implemented the U.N. Security Council's four resolutions on the liberation of the Nagorno-Karabakh and the surrounding regions.


/Trend/