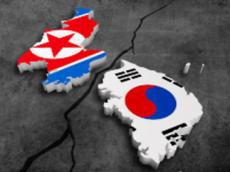 The phrase, "NKorea threatens 'final destruction'" towards South Korea has the global public "up in arms" this week, as News Max World reported this Tuesday, Feb. 19, that North Korea recently warned South Korea of a potential "final destruction" to the country via nuclear tests during a heated debate this morning.
North Korea has threatened South Korea with a solemn warning of "final destruction" this week, hinting the country may be willing to take new steps toward nuclear tests and in turn a future nuclear war, says the report.
"As the saying goes, a new-born puppy knows no fear of a tiger. South Korea's erratic behavior would only herald its final destruction," North Korean diplomat Jon Yong Ryong said during the debate.
The diplomat's remark immediately drew criticism and rebuke from other nations in attendance, including Britain, France, and South Korea. It was called "completely inappropriate" by the British ambassador as well.
"It cannot be allowed that we have expressions which refer to the possible destruction of U.N. member states," she said.
The Spanish Ambassador added the comment left him believing it to be a "breach" of international law.
"In the 30 years of my career I've never heard anything like it and it seems to me that we are not speaking about something that is even admissible, we are speaking about a threat of the use of force that is prohibited by Article 2.4 of the United Nations charter," commented Catalina.
The "NKorea threatens 'final destruction'" phrase become a trending topic after North Korea recently decided to test a nuclear bomb against U.N. wishes. The report adds that fear of a potential nuclear war in the near or distant future was even mentioned after South Korea warned in return it would attack the northern region if it seemed any form of strike was forthcoming.

/Yahoo/