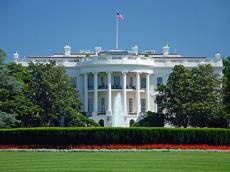 On Feb 12, the petition put on the White House's web-site calling on U.S President Barack Obama to declare the day of commemoration for victims of war crimes in Khojali, collected the necessary 100 000 signatures. 
Petition was posted on January 26, gathered required number of signatures 13 days before the deadline (deadline is February 25).  
The text of the petition reads:  
"On February 26, a group of Americans of Azeri origin and all friends of Azerbaijanis  residing in the U.S, will mark the 21 th anniversary of one of the most horrific events of the 1990s, the Khojaly massacre - the massive war crimes of the former Soviet Union authorities in the second half of the 20th century.
This crime was committed and recognized by Armenian President, the petition says. 
A number of countries, as well as the U.S states Massachusetts, Maine, Texas and New Jersey have adopted resolutions and proclamations devoted to Khojaly genocide. 
"On behalf of the group of Americans of Azeri origin and our friends across the country and all over the world on the eve of 21st anniversary of this tragedy, we appeal to you to help us in getting the presidential proclamation dedicated Khojaly massacre and its victims, "- resolution writes.
On the night of February 26, 1992, the Armenian military forces together with 366th infantry regiment of the former Soviet stationed in Khankendi attacked Khojaly, which was under siege for months, and in one night the city was wiped off the face of the earth. Ruthless massacre of civilians was organized during this bloody action - 613 killed, 1275 taken hostages. The fate of 150 is still unknown. 63 children, 106 women and 70 old men were among those killed. 8 families were completely destroyed.