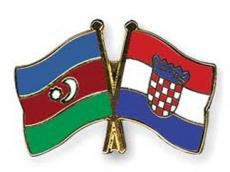 Defense minister of Croatia Ante Kotromanovi? is to visit Azerbaijan, press service of the defense ministry of Azerbaijan said. The Croatian defense minister will be in Azerbaijan on February 6-8.
In the frame of visit, Ante Kotromanovi? is said to discuss bilateral military cooperation with his Azeri colleague.
The Croatian minister is expected to have series of meetings in Baku, too.

/AzerTAc/