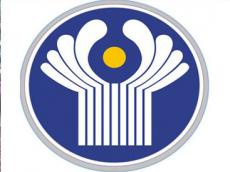 Despite the Commonwealth of Independent States was created in the hope of greater integration of member-states, there are no merits of the CIS in the development of any country.
Azerbaijani political analyst, professor of the Western University Fikret Sadihov said this during the multimedia video conference Moscow - Kiev - Chisinau - Baku - Yerevan - Astana on "Perspectives of integration processes in the post-Soviet space" today.
"There are merits of individual countries and efforts of these countries," he said. "Each republic has become more independent with its priorities in the external and internal political level."
He added that there are specific examples of strong ties of the post-Soviet countries but they would appear without creating the CIS.
Moreover, Sadihov stressed the absence of the visa regime as an opportunity for closer cooperation.
"The civil societies are able to integrate thanks to a visa-free regime," he said. "This is important."
Another Azerbaijani political analyst Rasim Agaev said at the video conference that the establishment of the CIS did not justify the hopes of the masses.
He added that most countries console themselves with illusions of European integration, but it is possible to create a real integration in the CIS.
Head of the Post-Soviet States Economic Development Section at the Post-Soviet Studies Center of the Russian Institute of Strategic Studies Elena Kuzmina also said at the video conference that Russia is a core of economic interests of the CIS countries.
"CIS has not become obsolete as some circles think," she said. "The countries must develop, so a multi-level integration is required today."
She added that the majority of the CIS countries want the development through a model of the Eurozone. The CIS is the most appropriate model.
"We know exactly where and how our products are perceived," she said. "At present, there is consolidation of the countries in economic terms, rather than integration."
Another Russian political analyst Sergei Zhiltsov said at the video conference that Russia is interested in establishing friendly relations and economic contacts.
"But it is clear that at present, Russia is not considered as a more favorable partner for the post-Soviet countries, except for some aspects of cooperation," he said.
He also said that internal political processes, playing a key role for the CIS countries, are not fully taken into account while discussing the integration.
Director of the Parliamentarism Institute of the Kazakh People's Democratic Party Nur Otan Bolat Baikadamov stressed at the video conference that it is necessary to adapt domestic legislation in line with the agreements reached within the cooperation in the CIS for more extensive integration in the next 2-5 years.
"No one fully understands how we can carry out the integration processes completely," he said.
/
Trend
/