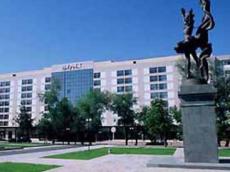 Regular (11th) meeting of the Council on Migration Policy under Integration Committee of EurAsEC was held in Bishkek.
The meeting was attended by heads of migration bodies of Azerbaijan, Armenia, Belarus, Kazakhstan, Kyrgyzstan, Moldova, Russia, Tajikistan, Ukraine as well as representatives of the CIS Executive Committee, CIS Interparliamentary Assembly, the Eurasian Economic Commission and the World Bank.
During the session of the Council, the general concept of migration space of CIS member-states, the concept of the state migration policy of Russia until 2025, questions about the migration situation in the CIS countries and a number of other issues were discussed.
/
AzerTAc
/