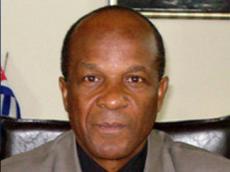 APA interviewed  Cuban ambassador to Azerbaijan Marcello Kabalyero Torres.
- Dear ambassador, what have changed in the relations between Azerbaijan and Cuba during your activity in our country?
-No doubt, that only positive changes are observed during this period of time. I would like to underline a fact that we have very good relations through the history. For example, many Azerbaijani professionals worked in Cuba during the Soviet period and different domestic appliances like air conditioner produced in Azerbaijan were being exported to Cuba. After Azerbaijan gained its independence, Cuba was one of the first countries that established business relations with Baku. In 2006 the two partners decided to open diplomatic representations. Three intergovernmental meetings were held during that period. Many projects were discussed; different agreements were signed in tourism, culture, sports and communication spheres. We are going to sign 10 projects on TV and radio fields. We can say that the projects are nearly ready. The documentary films and others shot In Cuba will be broadcasted in Azerbaijan and the documentary films on Azerbaijan will be shown in Cuba. The organs of internal affairs are going to prepare projects on bilateral assistance in emergency cases. As well as we are working on the project of restoration of the beaches together with the Ministry of Ecology and Natural Recourses. Cuba has signed such agreements with Brasil and with several other counties. Azerbaijan is a very beautiful country such projects could create an opportunity for the development of tourism.
-How do you praise the cultural- humanitarian relations between Azerbaijan and Cuba?
-At first I should say that "the Days of Azerbaijani Culture" was held in Cuba with initiative of the Minister of Culture and Tourism Abulfaz Garayev. Despite unfavorable weather condition in that day, the event was memorable within its scale. Azerbaijani actors have decently demonstrated their rich cultures. We are going to hold the days of Cuban Culture in Baku. But we have no sufficient financial means to hold this event on a high level. We want to demonstrate all varieties and beauties of Cuban culture and we are seriously preparing for the event. I have already started this work and hope that the newly-appointed ambassador will continue carrying out the project.
The agreement on cooperation in the sphere of education is being developed. According to this agreement the Cuban students can study at the Azerbaijan State Oil Academy (ASOA) and Diplomatic Academy.
- What can you say about the development of the military-technical cooperation between the countries?
- I have contacted with the representatives of the Azerbaijani Ministry of Defense Industry. Great deals of weapons produced in Azerbaijan were demonstrated to us. Cuban experts have looked through these products and we are planning to cooperate in this sphere too.
- How do you think, will the Cuban Parliament recognize the Khojaly genocide?
- I can say that Cubans are interested in all ongoing processes in Azerbaijan: political, economic, cultural and historical. The Cuban Parliament is studying this issue and we are waiting for a right time to show our position.
/
APA
/