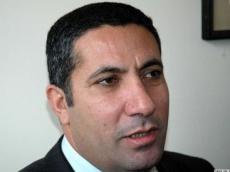 The ruling New Azerbaijan Party (NAP) considers unification of opposition in one team as impossible.
In fact, the main purpose of such statements is to come into notice, NAP Deputy Executive Secretary, MP Siyavush Novruzov told Trend on Thursday.
He said the opposition parties want to attract attention supposedly they are taking this step together.
"Despite the fact that they had several meetings, not all the parties attended it. Overall, their goal is to come into notice in summer," Novruzov said.
Touching upon a single opposition candidate, Novruzov said that they do not have the principle of a single candidate.
"I have always said that these parties have not got a principle of a single candidate and never will be," Novruzov said.
In recent time, the opposition parties hold meetings in the formats of eight and ten and express the need for unification of the opposition in a single team.
The main purpose of holding the meetings in the format of ten is to create a center of opposition forces, National Independence Party Chairman Yusif Bagirzade told Trend.
"We want to ensure that no opposition party was left out of this center," Bagirzade said.
/
Trend
/