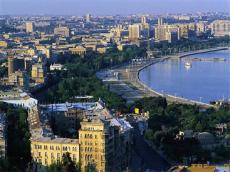 Some 52 members of the European Parliament addressed the delegation of the Azerbaijani Parliament in Euronest.
MP Gudrat Hasanguliyev said that in the appeal sent to Chairman of the delegation Elkhan Suleymanov and group members, the MPs expressed their intention to create a friendship group with Azerbaijan in the European Parliament.
They said the will make efforts for EU to become familiar with the Nagorno Karabakh problem and closely participate in the settlement of this conflict and address the corresponding organizations of the union.
"We are strongly committed to enhance partnership between the European Union and Azerbaijan. Not least, Europe and the EU can and should play a major role in mediating the unresolved conflict of Nagorno-Karabakh and help bring an end to an issue preventing lasting peaceful developments in the South Caucasus. This open problem represents a permanent threat to regional stability and prolonging the ordeal of hundreds of thousands of refugees and internally displaced persons. It is a testimony of violation of international law" – notes the statement.
Following Parliament's adoption of the Jäätteenmaki Report on the Association Agreement with Azerbaijan, the European Parliament has sent a strong and clear signal towards Azerbaijan and the rest of the world, of our interest to deepen cooperation in all fields, and we hereby announce you that we will establish a Friendship Group with Azerbaijan inside the EP.
52 European MPs signed the document.
/
APA
/