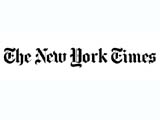 ). "Clashes along the Azerbaijan-Armenia border have intensified in recent weeks, with soldiers killed on each side. The renewed fighting, in violation of prior ceasefire agreements, has stirred fears of wider bloodshed and drawn international condemnation," The New York Times newspaper said in an article titled "Leaders Call for End to Armenia-Azerbaijan War."
The article says the presidents of the United States, Russia and France issued a joint statement on Monday calling for a peaceful settlement to the more than 20-year war between Armenia and Azerbaijan over the disputed territory of Nagorno-Karabakh.
The newspaper writes, the statement issued by the three presidents, Barack Obama, Vladimir V. Putin and François Hollande, at the Group of 20 meeting in Mexico, faulted the leaders of Armenia and Azerbaijan for not following steps toward an agreement urged last year. The statement called on them to move swiftly to make "the important decisions necessary to reach a lasting and peaceful settlement."
The United States, Russia and France co-chair the Minsk Group, which was created in 1992 by the Organization for Security and Cooperation in Europe to help settle the Nagorno-Karabakh dispute.
"Military force will not resolve the conflict and would only prolong the suffering and hardships endured by the peoples of the region for too long," the presidents said. "Only a peaceful, negotiated settlement can allow the entire region to move beyond the status quo toward a secure and prosperous future."
The statement in Mexico followed an earlier meeting on Monday in Paris between ambassadors from the United States, Russia and France and the foreign ministers of Armenia and Azerbaijan.
In a statement, the three ambassadors said they had discussed the recent fighting on the front lines as well as the creation of a mechanism to monitor ceasefire violations and ways to preserve sites of historic and cultural value. Officials from the Minsk Group said they planned to travel to the region to follow up.
/
AzerTAc
/