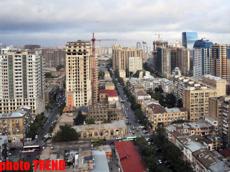 The 10th Baku International Conference of Ombudsmen entitled "The protection of human rights in emergency situations: problems and opportunities" will be arranged on June 18-20.
The international conference will be dedicated to 18 June-Human Rights Day, 10th jubilee of Ombudsman`s Office activity and the 20th anniversary of Azerbaijan`s membership in the United Nations Educational, Scientific and Cultural Organization (UNESCO).
A meeting of the Board of Directors of Asian Ombudsman Association will be held firstly within the framework of the conference. According to Azerbaijan Ombudsman`s Office, the conference, to be held with support of UNESCO, will bring together 56 visitors-ombudsmen and their delegations, representatives of national human rights institutions (NHRIs) prominent sciences in the relevant sphere and international experts from 20 countries of Europe, Asia and America.
Delegations of Mexico, China, Japan, Korea and Turkey will join to the conference for the first time.
As earlier reported, May 18-June 18 has been announced annual Human Rights Month in the country at initiation of Azerbaijan`s commissioner for human rights Elmira Suleymanova and chain of events are continued to the effect.
The conference will sum up results of human rights month.
/
AzerTAc
/