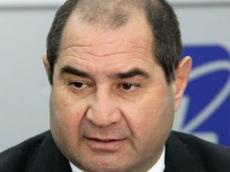 As the EU and its major states expect from Azerbaijan energy resources, Armenia once again demonstrates the aggressiveness against Azerbaijan, uses some of the old methods of anti-Azerbaijan policy, the director of the Center of Political Innovations and Technologies, a political scientist Mubariz Ahmedoglu told Trend on Friday.
"The official representative of the Ministry of Defence of Armenia, one of the leading experts reiterated that the oil and gas pipelines of Azerbaijan pass through the territory, located close to Armenia," the analyst said.
He said Armenia has made serious attempts to set Turkmenistan against Azerbaijan in the contentious issue over the Caspian Sea.
"Now Armenia hopes that soon Iran and Turkmenistan will declare a war to Azerbaijan. Cause of aggression of Armenia is increasing support of the EU. If we do not consider U.S. support to parliamentary elections in Armenia, then Armenia's relations with the United States, Turkey and Iran are stable. Relations between Armenia and Russia are stagnant. Despite the fact that they are military allies, the relations between these two states can be regarded as stressful. In recent years only relations between Armenia and the EU have improved. EU has increased both political and economic support to Armenia," the analyst said.
He said the EU under the Eastern Partnership show towards Armenia a different attitude, promises to increase economic cooperation. Armenia sees under this support increased tension in the region.
"The EU openly takes part to turn Azerbaijan into a region which is under pressure. Demonstration by the EU of support to the growing aggression of Armenia against Azerbaijan will be a serious blow to its plans in the region," Ahmedoglu said.
/
Trend
/