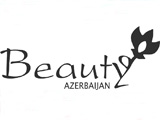 The 5th Anniversary Azerbaijan International Beauty and Aesthetic Medicine Exhibition, Beauty Azerbaijan 2011, will be held at Baku Expo Center in Azerbaijan's capital city from 13 to 15 September. Over the past five years, Beauty Azerbaijan has gained status as a professional forum which gathers both the professionals and the consumers of the beauty industry under one roof.
The long-standing participants of the exhibition state that they have managed to establish a number of contacts, who have gradually become regular clients and consumers of products first showcased at the exhibition. Proof of the importance of the exhibition comes from the support given by the Ministry of Health of Azerbaijan, the National Confederation of Entrepreneurs' (Employers') Organizations of Azerbaijan Republic and Azerbaijan Export and Investment Promotion Foundation (AZPROMO). The organizers of the exhibition are ITE Group PLC, a British company, and Iteca Caspian, its partner in the Caucasus.
This year there has been a significant growth in the size of the exhibition, in terms of both the number of participants and the exhibition area, which testifies to the relevance and capacity of this project. In total, 35 companies are participating in the exhibition. The participants in Beauty Azerbaijan 2011 come from countries as diverse as Azerbaijan, Germany, Canada, China, Russia and Turkey. Beauty Azerbaijan 2011's main emphasis is on cosmetology, professional cosmetics and body and hair care products.
In addition, the exhibition offers a wide range of cosmetics, equipment for beauty salons, materials for nail treatments and products for micro-needling. Among the debutants at the exhibition will be companies demonstrating collagen cosmetics and express tooth whitening systems.
For the first time there will be an "Innovation Zone" at the exhibition which will feature companies presenting new products at the show. Thus, this zone will include products for micro-needling; peeling; wrinkle filling; and a unique keratin complex for hair, including shampoo, keratin ampoule, a deep-action hair mask, a hair strengthening conditioner and hair oils.
One of our regular exhibitors will be presenting products, equipment and services for cosmetology and nail treatments, as well as sanitary and disposable products for salons, clinics and aesthetic centres. All the companies presenting new products and technologies at the exhibition will be highlighted with a special mark, both on their stand and in the exhibition plan. A detailed description of all the product/technology/service companies and contacts will be available in the Innovation Zone Catalogue, which has been developed for BIHE. The catalogue will be available throughout Baku Expo Center on all days of the exhibition, as well as on the official website,
www.beauty.iteca.az
.
The presentation of original products and the master classes in hair styling, manicures, and skin care procedures led by leading experts will significantly diversify and literally adorn the exhibition.
Thus, Beauty Azerbaijan 2011 will once again be an ideal platform for business development, helping companies to share experiences, learn about the latest developments in the beauty industry and establish new contacts.
/Today.Az/