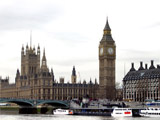 The second solo exhibition by Azerbaijani young painter Kabira Aliyeva opened in London, UK.
The exhibition at the Mall gallery involved numerous works and photographs reflecting the national as well as the current trends in arts.
The exhibition aims to involve the foreign audience to the mystical and ancient cultural history of Azerbaijan, to connect compatriots living abroad.
The exhibition will be accompanied by music from 'UnVeiled', the first record by the Sabina Rakcheyeva Ensemble, with a booklet illustrated by K. Aliyeva.
Kabira Aliyeva was born in Baku, Azerbaijan, and began drawing from childhood. Drawing became an integral part of her life and has accompanied her studies in art and biological sciences. The exhibition will last on September 10.
/AzerTAc/