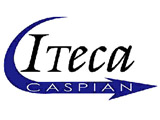 On October 20, the Baku Expo Centre officially opened the 16th Azerbaijan International Construction Exhibition BakuBuild 2010. The event is organized by the British ITE Group and its partner in the Caucasus Iteca Caspian LLC.
The opening ceremony was attended by Mr Dovletkhan Dovletkhanov, Deputy Chairman of the Azerbaijani State Committee for Urban Planning and Architecture, Mr Fakhraddin Sadigov, Deputy Chief of State Agency on Construction Safety Control of Ministry of Emergency Situations of the Republic of Azerbaijan, Mr Mammad Musayev, President of National Confederation of Entrepreneurs (Employers) organizations, Mr Edward Strachan, Executive Director of ITE Group Plc.
Strength, quality and elegance are the major criteria for today's construction industry in Azerbaijan, which has prioritized creating a modern infrastructure. Any visitor to the country will tell you that the government has placed an emphasis on construction, which has led to the renovation of entire towns and cities. On this note, many positive changes have taken place in the capital. On the backdrop of the biggest transformation in the history of Azerbaijan's construction industry, rapidly increasing housing delivery rates and industry capital investments, the 16th Azerbaijan International Construction Exhibition BakuBuild that opened Caspian Construction Week became the region's top professional event, where over 260 companies from 25 countries are attending. This universal event gave the audience a sense of the importance of this professional holiday.
The Exhibition certainly showed the diversity of construction and interior goods and technologies on display at the event! Among them were construction, finishing and facing materials, furniture production equipment and technology, windows, concrete and cement, architectural and landscape designing equipment, woodworking products, and plumbing works - all for diverse and very flexible prices.
After all, BakuBuild is traditionally known for its versatility. Every visitor can find what he needs for the price he wants - whether that means purchasing construction, renovation, or design equipment, or signing contracts with potential partners.
For the first time this year, the Aqua-Therm Baku - International Exhibition for Heating, Ventilation, Air Conditioning, Water Supply, Sanitation and Environmental Technology is also being held together with BakuBuild. Over 60 companies from Germany, Denmark, Iran, Italy, Switzerland and other countries are attending.
In the open area, several road construction equipment giants are taking part from Germany, Turkey, Korea, the UK, Russia, Italy and other countries. In the next booth, at the 8th Caspian International Furniture, Interior and Design Exhibition, a long list of companies are participating, including Azerbaijan's Caspian MebelExpo and companies from Iran, Lithuania, Oman, and the U.S. All of these participants are exhibiting superb examples of modern and stylish interior design - the wallpaper with new textures, trendy textiles, elegant lighting, decorative mirrors and crystals.
Would you like to lie on orthopedic mattresses, or to choose furniture for your cottage or unusual modern bathroom set? All of this and more can be found at the exhibition. Consumers can judge unique insulation and sealing materials, roofing materials new generation universal cutters, cleaning filters, fillers, ovens, new sectional doors, exclusive products made by artistic blacksmiths, and precast-monolithic construction technology, which reduces construction costs by 30 percent by utilizing a portable self-contained system for powder coating. Stands marked with the sign "Innovation Zone" are presenting new products and technologies. An important component of the exhibition tomorrow will be a roundtable discussion on "City for All," which will be dedicated to innovative technologies and urban planning, taking into account special provisions for the elderly, the disabled, and young Baku residents.
For the convenience of visitors, free bus transport has been arranged to and from the Baku Expo Centre.
/Today.Az/