Azerbaijan's annual programme of Autumn exhibitions will get underway in September. The exhibitions, organised by Iteca Caspian, part of the ITE Group, will cover 12 sectors.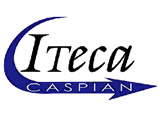 This is a particularly special season for the exhibition industry, as all exhibitions in the capital will be held at the Baku Expo Center, Baku's new world class exhibition complex. This move is significant for the new venue, which is ideal for hosting events. The exhibitions' continued success is also ensured as the events are officially supported by the Government.
The Autumn season will kick off with a series of regional exhibitions.  The 3rd Azerbaijan Regional Ganja Infrastructure Exhibition will take place on 21-23 September in Ganja. This exhibition is endorsed by the Ministry of Economic Development of the Azerbaijan Republic, the Executive Power of Ganja, the National Confederation of Entrepreneurs (Employers) of the Azerbaijan Republic and the Association of Entrepreneurs of Ganja. Emphasis will be placed on products and services in the agricultural sector, food industry, construction and banking. The exhibition will feature a number of plants that are new to Azerbaijan.
Meanwhile, the capital will see the opening of several almost simultaneous exhibitions. The annual Baku International Healthcare Exhibition (BIHE), which will be held on 22-24 September, is officially supported by the Ministry of Health of the Azerbaijan Republic, the Azerbaijan Stomatological Association and the National Confederation of Entrepreneurs (Employers) of the Azerbaijan Republic. More than 100 companies from 15 countries are expected to participate. Newcomers will include the Bavarian National Group, which is participating with the support of the Bavarian Economy, Transport and Technology Ministry. The stand will comprise German companies displaying modern medical equipment and disinfectants. A broad range of medicinal products will be presented by major pharmaceutical companies from Belarus, Russia and Ukraine, as well as other countries.
Held alongside BIHE is the 5th Anniversary Azerbaijan International Stomatology Exhibition, which will feature dental equipment, consumables, etc. Online mini-operations will also be demonstrated. In addition to the Stomatology exhibition, the 16th International Scientific and Practical Conference will take place with the support of the Azerbaijan Stomatological Association. The conference, this year's main event for the dental industry, will be held under the theme "Current issues for dentistry in the light of global development". Speakers will include local and international experts.
The third exhibition, held concurrently with BIHE and Stomatology is the 4th Azerbaijan International Beauty and Aesthetic Medicine Exhibition. This year, Beauty Azerbaijan exhibitors will present skincare products from leading European manufacturers.  Exhibitors will also hold training and master classes on the proper use of cosmetics and mesotherapy. For the first time, there will be a conference on aesthetic medicine, the main theme of which will be skincare procedures.
/Today.Az/