The Belarusian State Telegraph Agency, BelTA, Belarus embassy in Baku and Azerbaijan-Belarus Friendship and Cooperation Society have today opened "Belarus today" photo exhibition in the Azeri capital.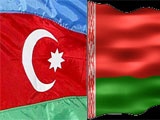 The 8-day exhibition showcases about 80 pictures by BelTA's photo reporters featuring Belarus' nature, policy, culture, science and industry. Opening the event, Mehriban Alıshanova, a member of the Azerbaijan-Belarus Friendship and Cooperation Society, said the two countries had enjoyed all-round cooperation for 17 years.
"The exhibition is a brilliant opportunity for the Azerbaijani citizens to get information on Belarus` culture and traditions."
Nikolay Patskevich, Belarus ambassador, stressed the importance of the fact that the exhibition had been organized on the eve of a meeting of an Azerbaijan-Belarus intergovernmental commission and Belarus President Alexander Lukashenko's visit to Baku.
The ambassador noted the exhibition would create "wide opportunities for developing our relations" and contribute to carrying out new joint projects. Patskevich pointed out Azerbaijan was one of the strategic partners of Belarus, adding reciprocal visits by the two countries' presidents give impetus to developing the bilateral relationship.
Dmitry Zhuk, BelTA's Director General, said the idea to organize the exhibition was born in Baku
"when I was participating in the celebrations marking the 90th anniversary of Azerbaijan State Telegraph Agency - AzerTAc this March".
"If it was not for our friendship, today's exhibition, of course, would not have taken place."
Zhuk said: "During the visit, we discussed with ambassador Nikolay Patskevich how to organize the exhibition. The exhibition reflects the real life of Belarus. It features joy, sadness and anxiety."
Arif Mehdiyev, Head of the Azerbaijan-Belarus Friendship and Cooperation Society, briefed the participants on relations between Azerbaijan and Belarus.
He noted the aim of the exhibition was to make Belarus closer to Azerbaijan. The opening ceremony brought together Azerbaijani state and government officials, parliamentarians and ambassadors.
/AzerTAc/