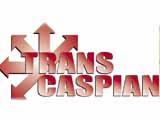 The 9th TransCaspian International Transport, Transit and Logistics Exhibition will be held on 1-4 June at the new Baku Expo Centre. The Exhibition at the international-standard complex will host a broad range of transport industry specialists and advanced cargo technology, as well as create favorable conditions for business and sharing experiences.
Official support is provided by the Ministry of Transport of the Azerbaijan Republic, TRACECA and the Azerbaijani National Confederation of Entrepreneurs' (Employers') Organizations. The exhibition's organisers are ITE Group Plc (UK) and its partner in the Caucasus, Iteca Caspian.
The exhibitors include 43 companies from Azerbaijan, the UK, Germany, Lithuania, Poland, Russia, Turkey, and Ukraine. Compared to last year, the exhibition area has grown by 20%. 60% of the local participants are newcomers to the event. In addition to commercial organisations, the Ministry of Transport of Azerbaijan Republic and its substructures - such as Azerbaijan State Railway, AvtoNagliyyatService Department, State Caspian Shipping Company, and AzerRoadServis - will participate in the exhibition.
The exhibition's main sectors are: road transport, oil transportation and pipelines, shipbuilding, forwarders and carriers, sea transport, logistics, railway equipment, customs services, freight insurance, and handling equipment. As a result of the construction boom in transport infrastructure in Azerbaijan, the exhibition will feature a wide range of road construction equipment, including such brands as MAN, Scania, and other professional vehicles. In addition, the exhibition will present passenger carriages for underground transport systems and trains. As the construction of the new capital seaport is underway, companies representing modern port equipment will attend the exhibition. A heavy equipment exhibition will also take place outside the complex.
Pasha Sigorta, Azerfon-Vodafone, Caspel, Qafqaz Point Hotel and SIAR are the exhibition's partners for 2010. Caspel, the exhibition's technical partner, will provide visitors with information about the event and venue at kiosks.  
In Azerbaijan, active work is underway to build and repair roads throughout the country.  In 2010, the following projects will be implemented: the Baku Bay Sea Bridge; an intelligent transport operations management system; reconstruction of the Yevlakh-Ganja Highway; construction of the Guba-Shamakhi Road; and the purchase of new locomotives.  Azerbaijan is also participating in the creation of the new Baku-Tbilisi-Kars Railway, which will facilitate the development of the Transport Corridor Europe-Caucasus-Asia (TRACECA). In the current year, $3.192 billion from the state budget, which amounts to 25.5 percent of state revenues for 2010, will be allocated for infrastructure projects.  The transport sector's intensive development in Azerbaijan underscores the exhibition's relevance.
TransCaspian is the most important transport forum in the Caucasus.  It contributes to the effective use of Azerbaijan's transport and transit potential, and facilitates cooperation between professionals working in the region's transport industry. Below is the picture from the press-conference.
/Today.Az/

Click to enlarge: