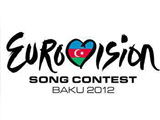 The castings on selection of Azerbaijan's representative for "Eurovision-2012" Song Contest have started today. Jury member Husniyya Maharramova said that the 119 participants were divided into 3 groups. The hearings between the participants of the first groups have already started in Public TV: "40 participants will be listened today. The persons, who will pass the hearings, will pass to the main stage of the national selection tour. It is important to select the deserving representative".
Maharramova also said that US-origin "Caspian Dreamers" group is also among the 40 participants. Brad Kessler and Tim McNaught are represented in the group. There are 4 foreign citizens among 119 entrants. Thw of them are members of above-mentioned group, the others are Azerbaijan-origin Yan Kashepava, who is living in New York now, and Kazakhstan's citizen Nargile Mehdiyeva.
Leyla Aliyeva, Husniyya Maharramova, representative of the Ministry of Youth and Sports Zehra Badalbayli, singers Natavan Sheikhova and Tunzala Agayeva are represented in the jury. The hearings will finish on November 5. The representative of Azerbaijan will be elected on the basis of the conclusion of the jury and spectators.
/
APA
/