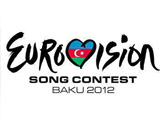 Reportedly, some countries have decided not to participate in the "Eurovision-2012" song contest in Baku. According to Wikipedia, these countries are Czech Republic, Morocco, Lebanon, and Tunisia.
Although Lebanon, Morocco and Tunisia are not georgraphically "in Europe", they can still participate in the upcoming song contest. Lebanon has never participated at "Eurovision", Morocco's first entrance was back in 1980.
As for Tunisia - their ERTT broadcasting company was one of the original founders of the European Broadcasting Union in 1950, while not being geographically located in Europe. At first, Tunisia was not interested in participating in the Eurovision Song Contest. Country's only attempt came in 1977, however, after it became clear that Israel is participating as well, Tunisia immediately withdrew its request for participation in the contest.
As for Czech Republic (which has been taking part in the contests since 2007), the reason is quite clear - due to country's unsuccessful performances, Czech Republic did not participate in the 2010 contest, and 2011 as well.
Below are some lists of countries that will participate at the contest, those who have yet to decide, and those who have yet to confirm their participation.
Azerbaijan (Host)
Austria
Belgium
Bulgaria
Bosnia and Herzogovina
Germany
Greece
Denmark
Israel
Cyprus
Latvia
Lithuania
Malta
Netherlands
Norway
Romania
Slovakia
Slovenia
Ukraine
Finland
Croatia
Switzerland
Sweden
Estonia

STILL UNDECIDED / YET TO CONFIRM:

Belarus  (yet to confirm)
United Kingdom (yet to confirm)
Georgia (yet to confirm)
Russia (yet to confirm)
Ireland (yet to confirm)
Italy (yet to confirm)
Macedonia (yet to confirm)
Moldova (yet to confirm)
Poland (yet to confirm)
San-Marino (yet to confirm)
Serbia (yet to confirm)
Turkey (yet to confirm)
France (yet to confirm)
Albania  (undecided)
Armenia (undecided)
Andorra (undecided)
Luxemburg (undecided)
Monaco (undecided)