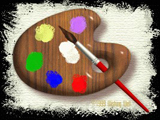 The Fourth International Art Festival 'Traditions and the Present' will take place on May 20-24 at Crocus Expo art gallery in Moscow, Russia. Azeri painters will present their artworks to the festival.
The Moscow festival is being organized annually to promote painting, drawing, architecture, installation, photography, museum and applied arts.
The winners will be awarded Vera (Faith) bronze statuette. This year the festival features artworks by renowned painters, such as Tahir Salahov, Mikhail Vrubel, Robert Falk, as well as the yet unknown ones.
Over 200 painters, sculptors, photographers, graphic artists from a broad range of countries worldwide will join the Moscow festival. Vice-President of the Russian Academy of Art Tahir Salahov heads the panel of judges.
The award ceremony will take place on May 26 at the cathedral of Temple of Christ the Savior.
/AzerTac/