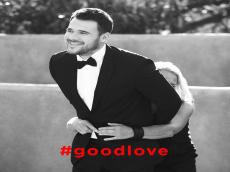 By Azernews
By Laman Ismayilova
Emin Agalarov, a popular Azerbaijani singer and songwriter will be on tour to the United States to please his fans with great music and performance.
The two concerts will be held on May 18-19 in Miami. The concert in Hartford, Connecticut will be held on May 20. He will perform in New York on May 24, while the concert in Los Angeles will take place on May 27.
The musician will end his tour with a concert in Chicago on May 30.
On June 16, Emin will perform at the concert #????life2017 in Moscow.
Moreover, the summer music festival "Zhara -2017, organized by the musician, will kick off in Baku. Once again, Russian's celebrities will gather at the Sea Breeze recreation center on July 27-31.
With a US tour set for May 2017, and that PBS Special being aired again across the U.S. in March, Emin is now putting the finishing touches to his newest record, due out in the summer.
For this album, Emin has collaborated with some of the cream of International record production, including Fraser T Smith (Adele, Sam Smith, Britney, Ellie Goulding), John Shanks (Take That, Jon Bon Jovi) & David Foster (Madonna, Michael Bublé, Jennifer Lopez, Rod Stewart).
Emin has recently presented on his official website a teaser of the new video "GOOD LOVE".
Born in Baku, Azerbaijan, Emin moved with his family to Russia at the age of four. As a young boy Emin was sent to study in Europe which was later followed by a move to the America's East Coast. It was around this time that Emin discovered his passion for music, after his mother bought him a cassette of early Elvis recordings, not realizing how it would change her son's life.
Emin began to write songs, sing and learned guitar and piano. He continued to hone his music throughout high school and recorded a full Russian album when he was just 17. In 2006, he released his first English language album, 'STILL'. The debut effort was well received and gave him the confidence to continue his success.
Like other artists working in two languages, Emin has developed parallel careers, racking up hits and picking up awards in Russia.