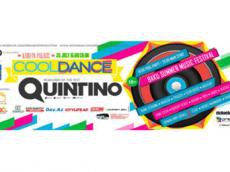 By AzerNews

Dreamexe Production is set to hold an annual summer festival of electronic music CoolDance 2014 at the Karvan Palace Mardakan on July 26.
The festival will be attended by 20 DJs from different countries and a special guest from Holland Quintino!
Quintino is one of the true DJ's with a lifelong passion for dance music. He is on the verge of becoming one of the leading forces in the global music scene today.
His high-profile work with artists like Tiesto and Afrojack has made him a household name, while his excellent DJ sets worldwide have made his position a highly respected on the scene.
The twelve-hour dance festival consists of two parts. The first pool party will be held at 4 p.m.-8 p.m.
Starting from 8 p.m. and until 4 a.m. the main part of the festival will glorify the stage with an incredible sound and 3D laser show.
People who still have tickets to the canceled concert of Tiesto can exchange them for the upcoming festival, and enjoy two tickets instead of one.
Tickets are sold and exchanged at the Present Shop, located near the Javanshir Bridge.
The tickets will not be exchanged on the day of the event. For all questions please call +994 51 416 39 06.