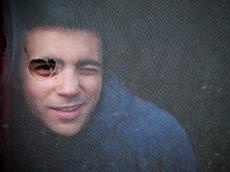 By AzerNews
YARAT Contemporary Art Space will hold a lecture in YAY Gallery on July 25.
The lecture called "Hiding Maps" will cover hitchhiking and alternative ways of traveling as a means to reflect upon our own society and get a first-hand experience of it.
Two young artists from Barcelona, Aniol Macau and Francesc Ruiz Abad, will deliver lecture during the event.
Aniol Macau and Francesc Ruiz Abad are involved in a six-month project/travel by hitchhiking. During the project, they join different drivers wherever they are going.
The journey has no clear destination and during the trip they will produce a substantial analog archive of interviews, audio landscapes, drawings, documentary photography and small sculptures.
One of the stops during their trip is Baku, where the two artists will speak about hitchhiking, their old projects and how traveling had influenced their works.
The event will be held at 7 p.m. at YAY Gallery Kichik Gala str., 5 (Icherisheher, near Italian