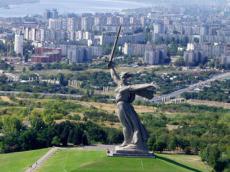 By AzerNews
Student at the Azerbaijani musical school after G. Sharoyev, Sadaf Abdullazadeh, has become a laureate of the 1st Open Youth European Delphic Games held in Volgograd, Russia, AzerTag state news agency reported.
The contest and festival saw competition in 17 nominations: piano, violin, fine arts, bajan/accordion, saxophone; academic singing, folk singing, pop singing, folk dance, modern dance, photography, cuisine, fashion design, DJ, circus, folk instruments, folk arts and crafts. Age of participants was from 10 to 25 years old.
The Delphic principles unite all the people regardless of their age and nationality. The Games preserve the continuity of generations of masters of artistic genres and form the creative elite of the future, brought up on the ideals of high art.