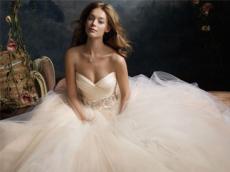 By AzerNews
Marking the beginning of a new wedding season, Kempinski Badamdar Baku hosted a presentation of its Wedding Brochure in its Gebele grand ballroom.
The publication contains detailed information about all the offers and services for weddings and other celebrations at Kempinski Hotel Badamdar.
The event was held in a lunchtime, which allowed guests to evaluate the culinary possibilities of the hotel's talented team of chefs.
A vocal performance by Italian singer Massimiliano contributed to the romantic theme.
The invited guests included journalists and magazine editors, owners and representatives of jewelry boutiques, patisserie and flower shops, as well as wedding and event organizers.
Special support for the event was provided by the Gallery in flower arrangements and by the popular confectionary brand VIVA, which organized a cake tasting and presented a model of a luxurious multi-layered wedding cake.
Peony Art organized a showcase of traditional decorations.
The highlight of the event was a parade from the Fakhriyya Khalafova fashion house displaying its latest bridal collection.
Fakhriya Khalafova's wedding boutique is located in the Kempinski wedding gallery.
Lala Mammadova, sales director at Kempinski Hotel Badamdar said the hotel has rightfully become a symbol of fabulous weddings. "During our two and a half years of operation, we have hosted lots of events proceeding to the start of a new family from henna parties to engagement and weddings," she said.
"It is a great responsibility to realize a dream event, but our team understands the wishes and expectations of our guests," Mammadova said.
Kempinski Badamdar Baku, functioning since September 2011, represents a brilliant addition to a rapidly growing network of urban Kempinski hotels.
The hotel is a resort in the heart of the city, and offers services to business and leisure travelers.
The hotel facilities include 280 guest rooms and suites, 38 fully- furnished residences, 36 fully-equipped offices, 18 conference rooms, a banquet hall, an auditorium, two restaurants, two bars, and a spa with a total area 3,500 sq. m which includes an indoor pool, tennis and basketball courts, an entertainment center, a shopping center ,and an Aquapark.