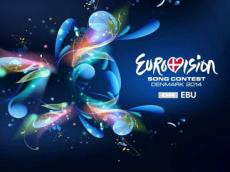 By AzerNews
Three Azerbaijani young and talented singers will compete to present Azerbaijan at the 59th Eurovision Song Contest (ESC) in Copenhagen, Denmark.
The winner will present the country at the first semi-final of the Eurovision contest on May 6.
In Azerbaijan passions are raising as the best singers of the local music contest "Boyuk sehne" (The main stage) will struggle for ticket to Copenhagen show on March 2.
Khana Hasanova, Dilara Kazimova, and Erkin Osmanli are these three finalists selected by expert jury.
Dimitris Kontopoulos, one of the most famous Greek music composers known for his dance-pop music, was one of the jury members. The jury board included experts from the show business and the Azerbaijani arts scene Fuad Aliyev, Tunzale Gahraman, Zahra Badalbayli, and Murad Dadashov.
Azerbaijan debuted at the ESC in 2008 and has always presented remarkable show. The country gained third place in 2009, fifth in 2010, first in 2011, and fourth in 2012.
Azerbaijan won the event on its fourth attempt in 2011 with Ell and Nikki's "Running Scared" song, which brought the contest to Baku in 2012.