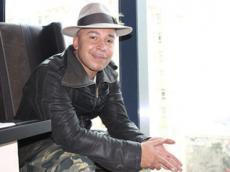 "Baku continues to fascinate me."
Above words belongs to the world-wide famous singer Lou Bega. He was interviewed by
Lady Day.Az.
"The beauty I see makes me admire your city again and again. Although that's my fourth visit to Baku, the city looks different every time" , he added.
Talking about Baku residents, the singer said they are superb.
"I make sure of that every time I come to Baku", he noted.  
Note that Lou Bega stroke oil during 90s of the last century with his "Mambo No. 5" song. The song has became one of the world hits.