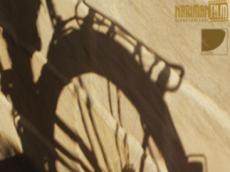 By AzerNews
A film co-directed by Azerbaijani and Italian filmmakers has won the "Best Cinematographer Award at Mumbai International Film Festival 2014.
The short film named "9x9" was produced by Azerbaijan's "Narimanfilm" production company.
The filming of the project was accomplished jointly by "Narimanfilm" and the Italian "Torre" film company and took place in Baku and Verona, Italy. Radmila Gordic is a screenwriter and director of the film. It was produced with the financial support of Azerbaijan's Pasha Bank. Mindia Esadze and Luca Coassin are among the operators of the film. Producers are Nariman Mammadov and Radmila Gordic.
The film is about the traveling of an architect from his home to the office. His bicycle ride under the hot sun turns into a journey into a creative process. During the journey, the walls, streets, funny baby cries, the sacred silence of ancient ruins, the smell of freshly laundered cloths or freshly baked bread, accompanied by special lighting become a living working material for the architect. His consciousness is active constantly: his particular vision of the world and the experiences he has gone through converge into each other to form a big idea.
Earlier, the film represented Azerbaijan at the 66th international film festival in the French city of Cannes and at the FIC Puebla Film Festival in Mexico.
Mumbai International Film Festival, first held in 1990, is held every two years with the support of the Government of Maharashtra and the Indian Association of Producers of Documentaries. Mumbai city is the permanent venue for the festival.
This festival is one of the most prestigious festivals in the documentary, short and animated genre.