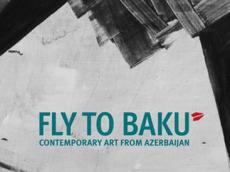 The Heydar Aliyev Center will host "Fly to Baku: Contemporary Art from Azerbaijan" exhibition organized by the Heydar Aliyev Foundation and the "Baku" magazine on December 27.
The exhibition will feature more than 100 works by 21 Azerbaijani artists in various genres such as painting, sculpture, installation, video-art, performance, photography.
Most of the works were created specifically for this exhibition.
As part of the Heydar Aliyev Foundation`s activity for popularization of Azerbaijan around the world, the exhibition for the first time opened in January, 2012 in London. Over the last two years, the exhibition was conducted in Paris, Berlin, Moscow, Rome and Vienna.
The initiator of the project, vice president of the Heydar Aliyev Foundation Leyla Aliyeva noted in the preface to the exhibition catalog that the main objective of the exhibition is to demonstrate the level of development of contemporary art in Azerbaijan. The exhibition aims to provide information through the contemporary art about the immense progress achieved by Azerbaijan.
"Today, we can proudly say that we have successfully completed this mission," Aliyeva said.
The exhibition, which was held in London, Paris, Berlin, Moscow , Rome, Vienna, and finally, will be held in Baku, demonstrated the diversity of the palette of human emotions, technical skills of the composition, and the fact that the modern art of Azerbaijan is considered to be part of the global contemporary art.
"I am sure that this exhibition once again will show the high professional level of the Modern Art and Azerbaijan will contribute to the rich cultural traditions of Azerbaijan."
In turn, the exhibition's coordinator Herve Mikaeloff stressed that this project would allow assessing the modern art of Azerbaijan.
The exhibition will run until March 1, 2014.
/AzerTAc/